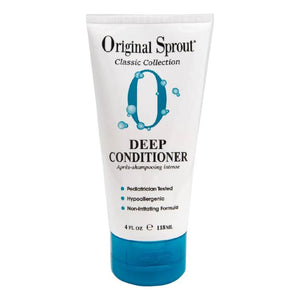 Hard water, sun, wind & pollution dehydrate hair making it prone to tangles, frizzies & flyaways. This specialized family formula cares for every hair type, transforming frizzies into ringlets & flyaways into smooth, silken locks. Nourishing organic extracts leave hair ultra soft, smooth, silky and never weigh hair down. Restores moisture without a waxy or greasy residue. Helps strengthen all hair types including delicate & chemically treated, breakage prone Sprouts. The safe, effective and natural choice for your whole family.
Professional Performance
For Babies, Children & Adults
For All Hair Types & Textures
Rich in Moisture & Protein
Calms Frizzies & Tangles
For Effortless Combing
Locks In Color & Shine
Gentle pH of 4.5-5.5
Easy Rinse
FOR SOFT, STRONG, LUXURIOUS, HEALTHY HAIR
Worry-Free
Lice & Insects don't like Organic Rosemary but We Love It!
Free of Phytoestrogens Lavender & Tea Tree, Phthalates, Clove (Eye Numbing Agent) & Musk
No Soy, Gluten, Honey, Peanut or Dairy
No Nanoparticles or Titanium Dioxide
No Petroleum Oils & Parabens
No Dioxanes, Sulfates, Hydantoin DMDM (Formaldehyde) & Propylene Glycol
Parfum with Natural Extracts
100% Vegan & Cruelty Free
E.U. Compliant Ingredients
Biodegradable